CakePHP Development Services
CakePHP Development Services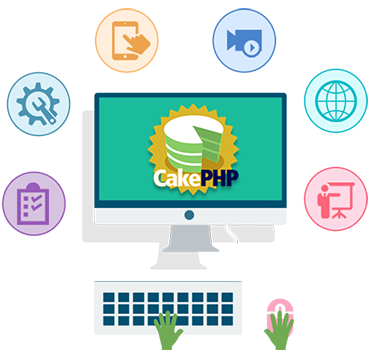 Why ?
TokyoTechie offers altered end-to-end CakePHP development services, framework development, CakePHP programming and CakePHP outsourcing services regarded associations all around the world. Created utilizing all around organized codes, the web applications offered by TokyoTechie are basic, speedier and include in-manufactured utilities, for example, interpretations, database access, caching, validation and verification to give some examples.

Exceptionally powerful venture management processes, sound comprehension of CakePHP condition and straightforward work techniques at TokyoTechie brings about rendering bleeding edge arrangements concentrated on development. TokyoTechie brags of a vast and excited engineer base with rich industry encounter and inside and out specialized information that has built up an extensive variety of altered CakePHP answers for different business and industry verticals.

Our solutions are highly scalable, secure, regularly upgraded and backed by 24/7 support across all timezones.
Our developers have strong technology efficiency to utilize this powerful open source PHP Framework for developing your desired web apps quickly & simply
We maintain strict adherence to CakePHP conventions while developing applications to ensure optimum portability with coming versions of the framework.
We make optimum use of industry standard plugins & libraries to ensure that your application is extensible & scalable.
Our team follows a Don't Repeat Yourself approach to ensure that you carry on the advantage of CakePHP in your real time web apps.
We have an exceptional track record of completing CakePHP development projects successfully within budget.
We can even provide support for your existing CakePHP app without hindering its real functionality.
---
HOW TOKYOTECHIE HELPS
A brilliant file manager
Manage content and Themes
User management features
RSS feeds and comments
Have customized fields and templates
There are multiple language options in CakePHP
CakePHP one can easily install and operate software tools
This PHP framework can also be used for e-commerce websites and blog sites.
Helps reduce web application development cost & time considerably.