Internet Advertising Company
Digital Advertising Agency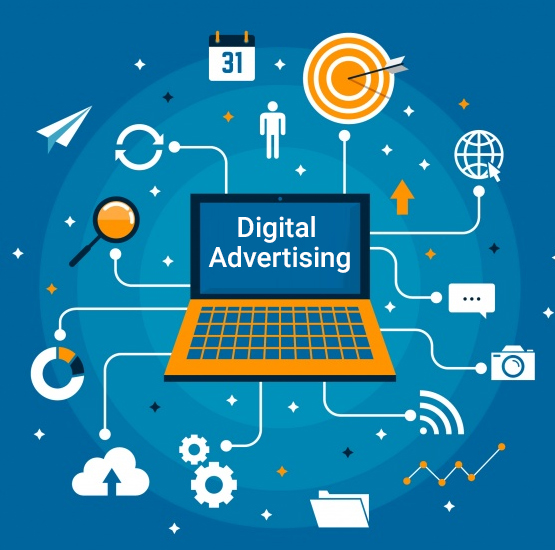 Online Advertising Services
Digital advertising, popularly known as Internet advertising or online advertising, is basically using the online opportunity to spread marketing messages to visitors or clients. There are various new and developing formats for digital advertising, while it is usually accepted that it would consist of e-mail marketing, social media marketing, search engine marketing, more general types of advertising, and mobile advertising. TokyoTechie as a Digital Advertising agency provides complete solution for marketing.
There are three major sort of digital advertising: paid advertising like Google AdWords, acquired advertising like communications madevia public relations online, and last but not the least company generated advertising,here the business utilizes its own blogs, apps and other podia to communicate.
The massive growth of Online advertising all over the world has made it an important part of every company's promotional strategy. The most famous advertising is Display advertising at this point in time.
TokyoTechie as Online Advertising Services has taken a step forward to make certain things easy for companies. Like being available for customers and ready to solve every query related to digital advertising. Let's discuss how we work.
---
TokyoTechie : Digital Advertising Agency
As a Digital advertising company, we focuson key effect areas to bring positive results for your brand.
ROI
On your marketing investment the results that offers a positive return.
Audience
Find more of the customers by understanding your current customers need.
Multichannel
Involve your customers along the customer journey.
Brand Safe
In a safe digital advertising environment, we will present your brand.
Attribution
Of every advertising channel, we will measure the contribution.
Insights
Create insights that can bring a positive change in your business.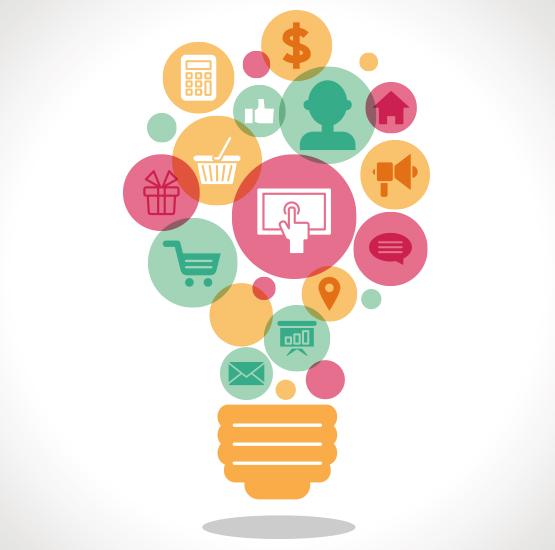 ---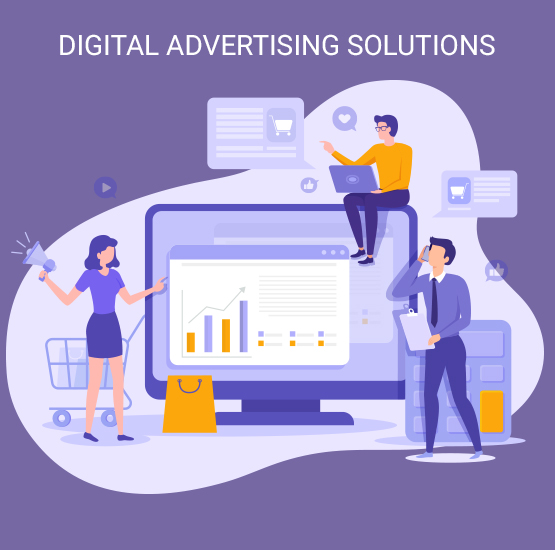 Internet Advertising Company Solution
TokyoTechie as a internet Advertising Company will help you intensify brand reach, gather new customers, engage your audience and measure advertising effect.
Programmatic Advertising
Building the brand awareness by utilizing Programmatic Display, Mobile, Connected TV, Video and Digital Outdoor to make people search your brand online, easily reach to you on social or visit your website or store.
Social Media Advertising
Utilizefamous social platforms such as Facebook, LinkedIn, Instagram, Snapchat and Twitter to spread awareness, get qualified leads, drive engagement and find new customers.
Search Advertising
By this advertising we put forward your brand in front of clients so when they search for your product or need some useful information that can help them to decide to purchase your service or product.
If you are looking for the Digital Advertising service company, Contact us.
---
Advertising Intelligence
Insights on your competition, brand, audience and media performance utilizing research and deepstrategic analysis. Get a deep and clear understanding of how these intertwining elements add to advertising success.
Brand Impact Measurement
Understand how creative execution, advertising channel, ad format, view frequency and device, influence - brand awareness, consumer attitudes, key message communication, consideration and purchase intent.
Audience Profiles
Customized profiles of your audience build by overlaying rich behavioural data from our Data Management Platform. Use Audience Profiles to know the engagement, customers, and find more of them.
So whenever a thought comes to contact a Online advertising company , always remember the name TokyoTechie. You can contact us via call, e-mail, skype or even WhatsApp. We have opened every medium of communication, so that you don't have to struggle in getting in touch with us.
We have many satisfied clients and you can be the next one. So don't waste your time on searching the best Online advertising service, you already know the name. So just gather all your queries and what all services you need and you are one call away from getting the best service in the market.
The professional team of TokyoTechie has tremendous knowledge and you will be amazed to see the promptness and skills our staff have. When it comes to digital advertising agency, we are the only best option available in the market. With huge list of existing customers and prospective customers, we are undoubtedly leading the market. We make sure that you get the best services from us and that understanding of clients need makes us different from others. Just open your phone, dial our number and get it done. We are here to help you.