Energy – Oil & Gas, Oil Field Services & Renewables
Energy – Oil & Gas, Oil Field Services & Renewables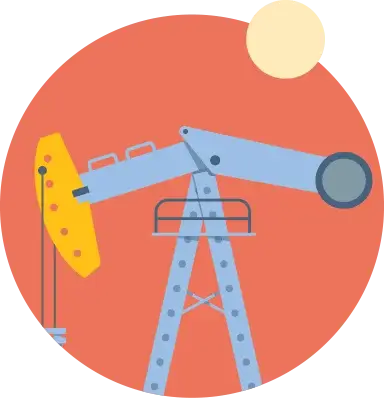 Why ?
Business and operational complexities in the Energy industry seem to be increasing and accelerating. Themes that dominated early in the century – peak oil, global warming, aging workforce, clean technology – have given way to concerns about safety, regulatory compliance, the need for new business models. There are also concerns about new geographies and capital projects, techniques for extracting hydrocarbons from tight rock formations at the deepest of reservoirs.
---
HOW TOKYOTECHIE HELPS
Our Oil & Gas practice helps you address these complexities. Practice specialists deliver business value across the entire life cycle of any key initiative in the organization. This includes assessment and advisory capabilities, solution design, development, integration and deployment, and operations and support for sustainability of long-term results.
Our practice solutions provide strategic value by:
Offering insights and recommendations based on deep domain and technology experience

Employing industry-leading expertise to assess, design, plan and deploy process and technology improvements

Applying effective project management practices to ensure cost and time effective results